A near capacity crowd filled the Suffield Township Administration Building on April 26th for the Trustee's Meeting.  One of the grand old men of the township, Paul E. Young, sat in for Fiscal Officer Lori L. Calcei, who was out with a severe case of the flu.  The Trustees heard Fire Chief Robert Rasnick report on his recent trip to a firefighter's convention in Indianapolis, Indiana last week. Rasnick reported that car manufacturers are being mandated to improve upon seat beats, passenger cage construction and even the strength of window glass in cars.  This is going to make rescuing accident victims a little tougher for the first responders.  He hinted that some more powerful rescue devices are going to be needed by 2017.  Rasnick also reported that the new Ford Explorer is due to have the township's traditional logo put on it in the next week or so.
John Mancini, a Republican who is running for County Commissioner against Maureen Frederick, came to the meeting to introduce himself to the trustees and audience.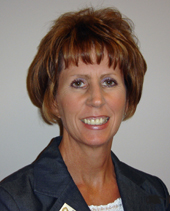 Mary Helen Smith, environmental health director of the Portage County Health Department, came to the meeting to talk specifically about septic systems.   Mrs. Smith spoke in regards to some written questions that she had received from John Yeargin, and answered some question from the audience during her 45 minute ordeal.  She explained that the county health department is not out looking for septic system problems, but instead comes across them in several ways.  People will call her department and ask to have their system inspected, someone calls in a complaint, or on rare occasions a system may be inspected by random selection.  There are 20-21,000 septics in Portage County.  Some of these are of the old construction and would likely fail inspection.  Smith pointed out that the State of Ohio deems the old "leach wells" unacceptable, as they allow water to funnel into the water aquifer, while "leach fields" or "leach fingers" are acceptable.  She continually pointed out that her department is not in the practice of searching out delinquent septics, but rather only deal with them when absolutely necessary.  Smith said that she will be speaking on this subject again May 19th at a meeting hosted by the Portage Soil & Water at Maplewood Vocational School.
John & Joyce Falkenstein of 2029 Steffy Road came in to voice concern about the possible elimination of trees along Steffy Road near Congress Lake Road.  Mr. Falkenstein commented on the "charm" that the trees brought to the county lane.  Trustee Jeff Eldreth pointed out that the trustees had not yet voted to remove the trees, but had only voted to have the county engineer's office survey the roadway to determine who actually owned the trees.  This situation was originally called into vogue due to an alleged water problem on the township roadway.  No survey has yet been done.
The trustee's voted to accept the Road Department materials bids.  Trustee Dave Vartenuk noted that the annual Clean-Up Day this year is Saturday May 21st.  On that day residents may bring old tires (limit of ten per household) and batteries to the Road Department garage for free disposal between 8:00 AM and 12:00 noon.  Vartenuk also noted that there will not be a shredding trailer available that date, but that residents can go to the Portage County Solid Waste Management facility on Mogadore Road in Brimfield and have free shredding done at their convenience.
And lastly, Jeff Eldreth reported that some hungry beavers may be the root to some of the water problems that are plaguing southwest Suffield Township.  He learned that as water was being pumped from one low spot to another, some beavers were already working at damming up the pump.  Eldreth has contacted a trapper to remove the beavers from that area.  He also reported that he has been in contact with the Ohio Department of Natural Resources in Columbus concerning the water level of Wingfoot Lake.  He is hopeful that the State will do the right thing and return the water level to its normal level of several years ago.