The Suffield Township Board of Trustees conducted their annual Re-organizational meeting on January 1st before a small, but interested crowd of five residents. Tom Calcei, entering his ninth year as trustee was elected Chairman of the Board for 2018 and Jeff Eldreth was re-elected Vice Chairman. Newly sworn trustee Jared Phillip sat at his first meeting as a trustee and showed some great poise and understanding. Most of the items discussed were random, run-of-the-mill issues that are so mundane that no report of them seems necessary. However, the trustees voted to keep the meeting schedule the same as the past four months, that being their first monthly meeting will be on the second Tuesday of the month at 8:00 PM and the second meeting will be on the fourth Tuesday at 7:00 AM. Both meetings will at the Suffield Community Room. (formerly referred to as the Fire House Community Room)
Robert Rasnick was hired again as Fire Chief with a small pay increase. A roster of Fire Department employees was approved and those serving will receive a forty cent per hour increase in pay. Scott McBroom was retained as Road Department superintendent and Tim Fox was rehired as Road Department laborer, both at small pay increases. These three are the township's only full-time employees. Adam Bey was reappointed as Zoning Inspector, Jeff Childers reappointed as Webmaster and Shannon Eldreth was again re-tasked as Town Hall Administrator. Current Zoning Commission Chairman John C. Yeargin was reappointed to a new five year term on the Zoning Commission. William Evans and Mason Kisamore were named as alternates to the Zoning Commission for the year 2018. Mark Frisone of the Board of Zoning Appeals has moved to Edinburg and in his place David G. Duma was appointed to a five year term. For 2018, the Board of Zoning Appeals alternates will be David (Pete) Einloth and Matt Loos.
Zoning fees will remain unchanged for 2018. There are some very minor changes to the rules for renting the Town Hall. The trustees voted to enact a Temporary Appropriations budget of $2,143,102.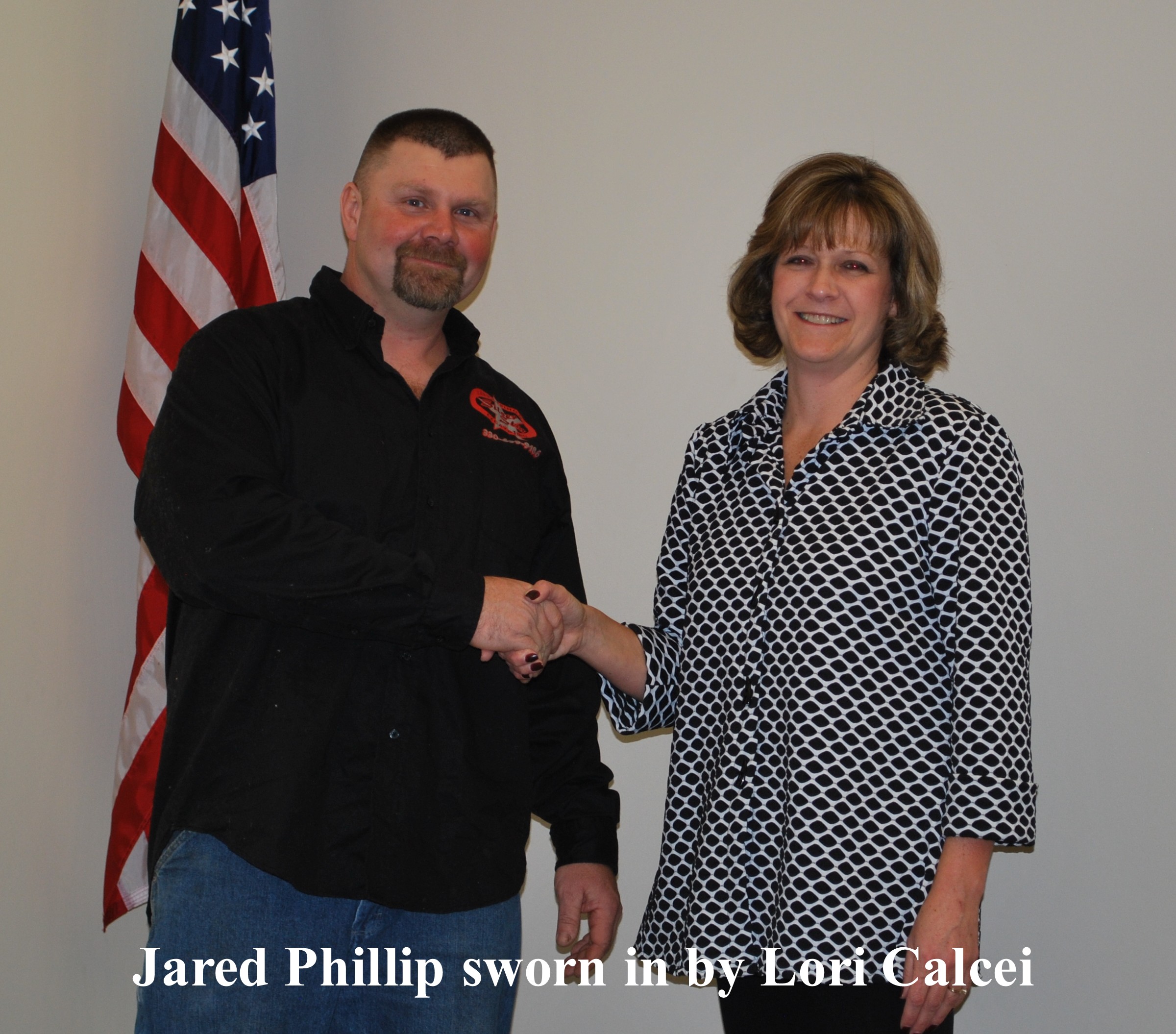 In other trustee news, the trustees also met on Friday January 29th. The trustees were told by Fiscal Officer Lori L. Calcei that the property insurance for the township in 2018 was going to increase to $19,909 from $19,474. The Fire Department handled 46 calls for service in November 2017. The Fire Department's ambulance that was sent to Columbus for repainting will be
returned about the middle of January, and the township's other ambulance was damaged in an accident at an Akron hospital when a private ambulance collided with it. No estimates of damage were mentioned. Adam Bey said that they were still on track to demolish the house at 1560 Carriage House Lane. He also said that for the year 2017, there was $1,873,175 in new added-value to the township, which was $231,675 more than in 2017. This included six new homes. He also said that the township received $3,499 in zoning fees. The high point of the meeting was when Tom Calcei and newly elected Jared Phillip were sworn into office as trustees by Portage County Recorder Lori Calcei.
The trustees next meet on Tuesday January 9th at 8:00 PM. The Board of Zoning Appeals next meets on Tuesday January 2nd at 7:30 for their Re-Organizational Meeting to be followed at 8:00 PM for a hearing on a lot-splitting issue. The Zoning Commission continues its work on the Land Use Plan on Wednesday January 10th at 7:00 PM. All meetings are at the Suffield Community Room.