Suffield League Presents Portage County's Biggest and Best Parade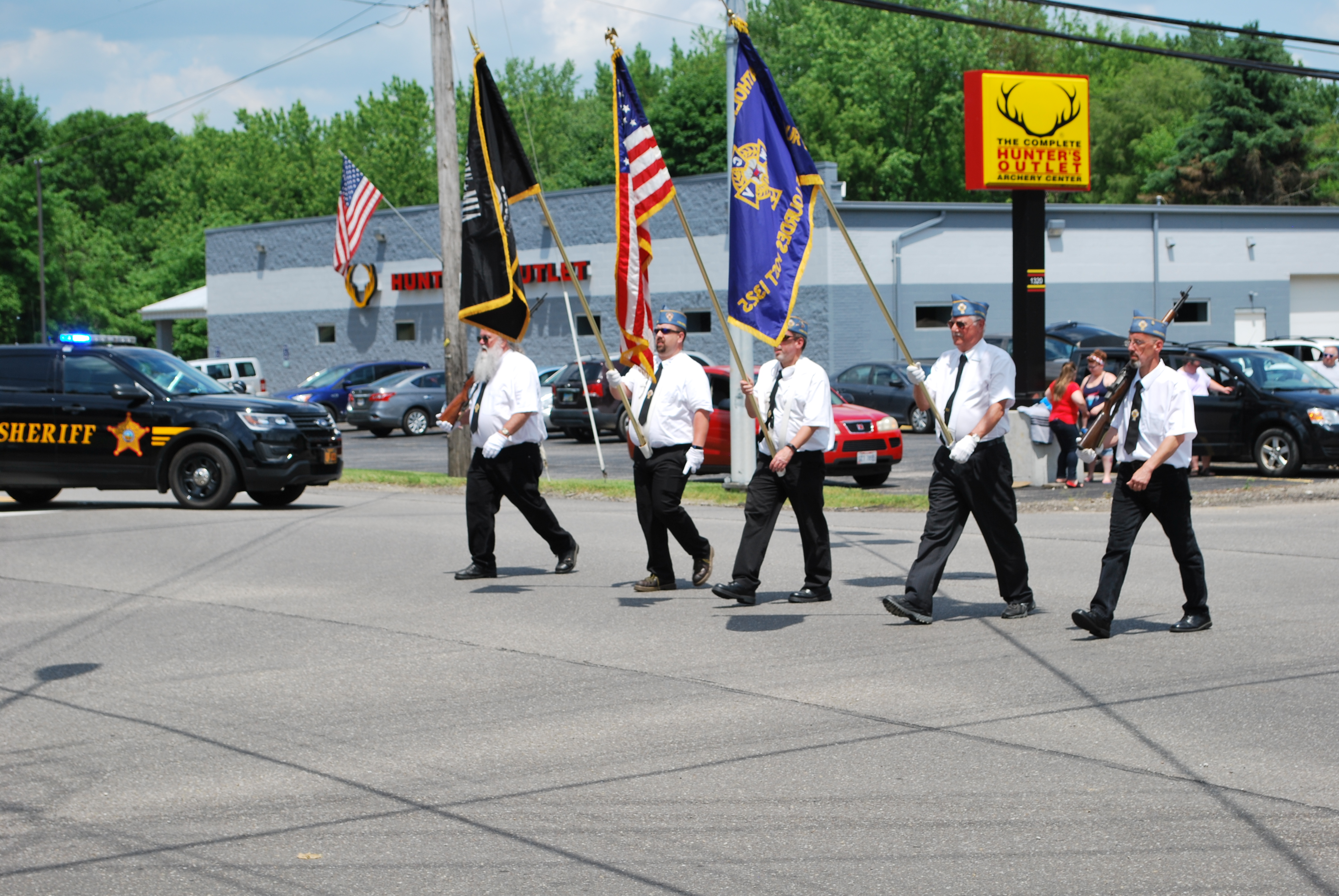 Catholic War Veterans lead the parade
The Suffield League's Memorial Day Parade was held Monday, May 28th in temperatures that hovered at 95 degrees. Nevertheless, a massive crowd showed up to see political candidates, tractors, youth sports teams and an assortment of other parade entries during the 45 minutes the parade lasted. Prior to the parade a wreath laying took place at the memorial stone in front of the historic Town Hall.

The parade grand Marshal was Kyle Kreiner, who is a lifelong Suffield resident and has served with most of the township's service organizations. Many of the worthwhile events that the Suffield League has sponsored have come under his watch.
Photos will be rotated on the front page of this website. To see all available photos, go the the "Photos" button above, then go to "General" photos and scroll to pages 25 through 29.