The Suffield Township Board of Trustees held their regular meeting a couple days early on Friday December 21st due to the Christmas calendar. Four residents came out on an unseasonably nice winter day (winter didn't officially begin until about ten hours after the meeting). The high point of the meeting was the homemade cookies and coffee that Ed and Vicki Vincent brought.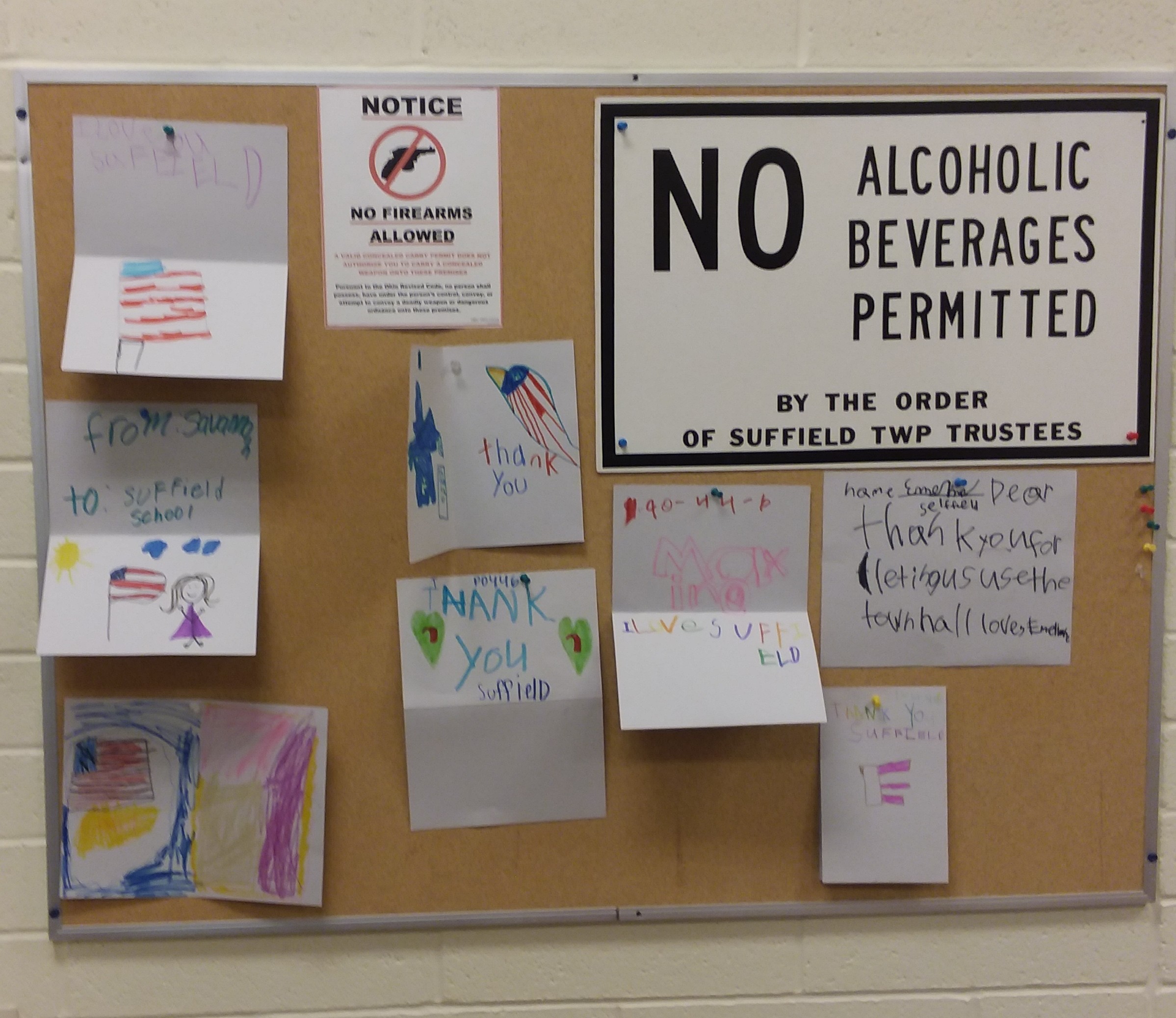 On zoning matters, Trustee Jared Phillip and the trustees decided to pay for the new electronic sign in two payments instead of one. Trustee Jeff Eldreth brought in a handful of "thank you" notes that were made by the girls of the Girl Scout troop that uses the historic Town Hall for their meetings. He was especially pleased with one card that read, "I love you Suffield". Eldreth posted the cards in the lobby of the Suffield Community Room. Trustee Tom Calcei urged the other trustees to think ahead to next week's Re-organizational Meeting as he feels some of the pay scales for employees need to be reviewed, particularly for the Fire Department.
The trustees next meet on Friday January 28th at 7:00 AM. There will actually be two separate meetings. First they will hold the year end meeting to wrap up this year's business and pay the bills. The second portion will be the Re-organizational Meeting. The Zoning Commission will meet on January 9th at 7:00 PM. There will be a Board of Zoning Appeals hearing in January, but no date has been established. All the meetings are in the Suffield Community Room at 1256 Waterloo Road. They are open to the public.